Custom Embroidered Sweatshirt - Ships week of 8/28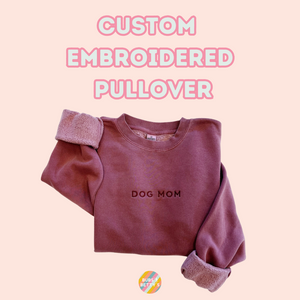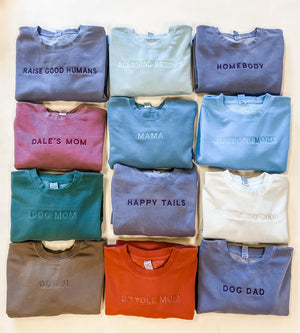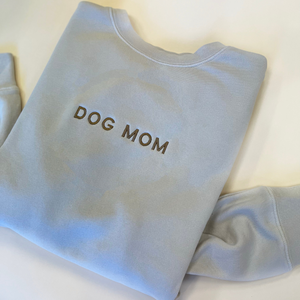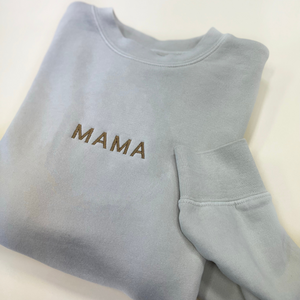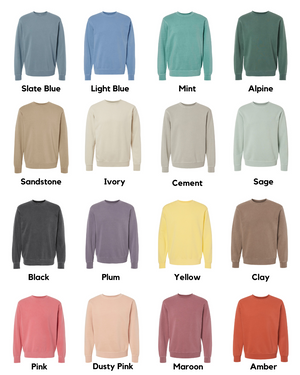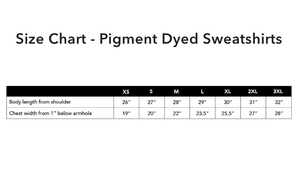 Product image 1

Product image 2

Product image 3

Product image 4

Product image 5

Product image 6

be scaled down Show off your style with a custom-embroidered sweatshirt! Whether you want  initials, your favorite nick name, or your most used saying, you can create a unique look that matches your personality.
Step One:  choose your size! these pigment-dyed pullovers are unisex fit. They run big! Loose fit and not structured
80% cotton/20% polyester blend

Step Two: choose your shirt color! with 16 shirt colors to choose from, you bound to find one you love. see photo for color options (thread color will be same tone)
Step Three: input your custom text!
Important info: 
The thread color matches the shirt color and cannot be changed
Letters will always be capitalized 
No limit on text (design size will be scaled down if needed)
No refunds or exchanges on custom items
Shirts will ship week of 8/28 | if you order other items, the entire order will ship together